"First Step were excellent from start to finish. They responded incredibly quickly, and provided us with flexible, convenient, high quality childcare the NHS needed to keep working throughout the crisis. We're so grateful for their support."

Myles Howell
Director of Communications – Hull University Teaching Hospitals NHS Trust
The Clients
Hull University Teaching Hospitals NHS Trust is one of the largest NHS trusts in England – employing over 8,500 people, and providing acute care for more than 600,000 people, and tertiary services to 1.2 million people across Hull and East Yorkshire.
Humber Teaching NHS Foundation Trust is a leading provider of integrated healthcare and social care services, serving a population of around 765,000 people across Hull, East Yorkshire, and parts of North Yorkshire.
City Health Care Partnership CIC is an independent provider, delivering community health and care services across Hull, the East Riding of Yorkshire and around the North West of England.
"We were under incredible pressure, and people across the community depend on the care we provide. Childcare provision was a big issue, and we needed to keep staff working. First Step were ahead of the game, and were able to provide us with the reliable, flexible support we needed on little notice."

Lisa Carr
Head of HR – City Health Care Partnership CIC
The Challenges
When lockdown hit, the local healthcare providers in Hull and East Yorkshire were faced with serious challenges on multiple fronts. Staff absences due to COVID-19, a swell in patient numbers and harsh restrictions were putting immense pressure on the system when it needed to be at its best.
One of the key issues was childcare. With most schools closed, and those open only offering limited hours for the children of key workers – the lack of childcare was having a real impact on staffing levels. At the same time, hard lockdown restrictions meant that those who usually relied on friends and family members for childcare were left without it.
It was exacerbating the crisis, and the trusts needed to find a solution, quickly. The trusts needed flexible, dependable wraparound childcare for key NHS and community healthcare workers in convenient locations – so they could continue to offer essential care throughout the lockdown.
The Solution
The team in charge of finding a solution at Hull University Teaching Hospitals had heard of First Step Sports from our work in local schools and our holiday camps, and got in touch.
We were more than happy to help – and understanding the gravity of the situation, did everything in our power to provide the solution. With schools closing, we had the vetted, experienced and highly trained coaches and childcare professionals available to help.
Within 24 hours, we had established the first locations – in venues close to Hull Royal and Castle Hill Hospitals, the two key areas where staff needed support. We already have a dedicated booking system, and were able to provide the trust with the web link so parents could start booking straight away.
Adapting the usual format of our camps, we were able to offer care from 8am to 6pm, Monday to Friday – with dedicated time for children to complete their schoolwork, and a varied programme of activities to keep them entertained and active throughout the day.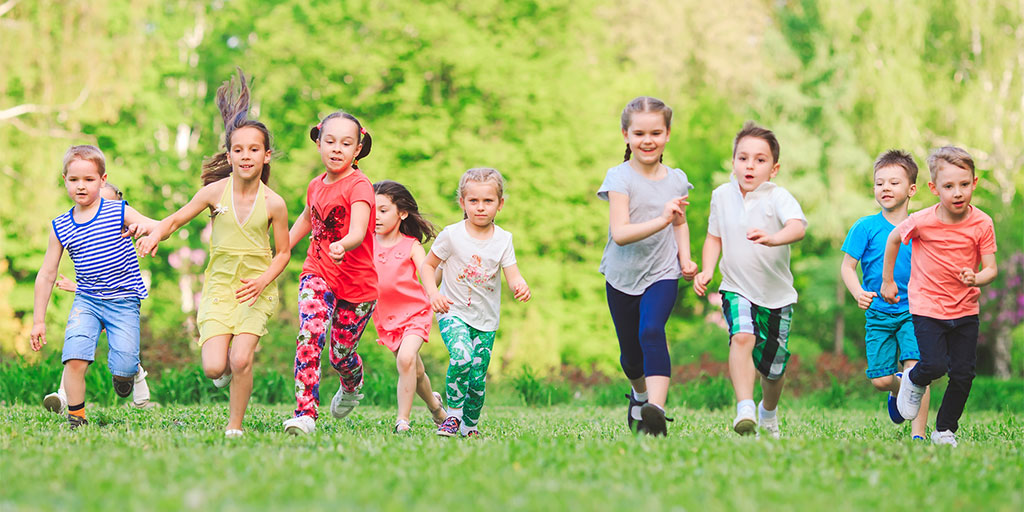 "First Step delivered exactly what they promised – and we now know we have dependable support if we need it again in the future. Setting up the service couldn't have been easier. They handled everything – all we had to do was tell the staff. Feedback from the key workers who used the service was fantastic."

Sarah Riley
Humber Teaching NHS Foundation Trust
Expansion and Partnerships
The other trusts quickly found out about the extended care we were offering to Hull University Teaching Hospitals, and contacted us to see if we could offer a similar service.
We were happy to oblige, and within days, had set up multiple different venues around the city and across the East Riding, to support key workers across the three trusts.
As the childcare support network grew, the trusts began working in partnership with each other – allowing for the sharing of capacity around the network to make it as easy as possible for key workers to benefit from the childcare they needed.
With the lockdown rules changing and the requirements on the trusts evolving throughout the spring and summer – we had to be flexible. This meant adapting to meet requirements, opening, and closing venues to fit the changing requirements of the healthcare providers and the number of key workers needing our support.
"I just wanted to say a huge 'thank you' for the childcare provision. We have been extremely busy reacting, planning, and managing the covid-19 pandemic and it's been a challenge, but the support provided by First Steps has been immense.

Seriously, you made the offer and sprang into action, at time when most schools closed. Your support has been critical to enabling our staff to attend work and save lives. I know that sounds dramatic, but it's so true. Your support has been unwavering; your staff have made such a difference to the people of Hull and ER. We are doing our jobs, because you and your teams continue to do yours…

Thank you for the incredible support. Please pass on my sincere thanks to the team. "

Simon Nearney
Director of Workforce and OD – Hull University Teaching Hospitals NHS Trust
The Results
We ran the childcare camps from the very start of the first lockdown to the end of the school holidays in September. During lockdown and beyond, we looked after hundreds of children each week – helping to ensure that key workers could continue their vital support.
For the trusts and partnerships, it was an easy, readymade solution – one less thing to worry about during an unprecedented crisis.
Feedback from parents on the activities and quality of the delivery was overwhelmingly positive – they knew they could trust us to look after their children, so they could continue to work supporting the health of local people.
Should we ever return to similar restrictions, First Step Sports are ready to help again, and we could restart the service in a matter of days should it be required.
Extended Care for Schools from First Step Sports
Looking for high quality extended care and wraparound care for your school in Yorkshire? At First Step, we have the capacity, experience, and proven capability to deliver in any circumstance.
From breakfast clubs to after school clubs, we can work with your schools to provide engaging, safe, and high-quality activities delivered by experienced, fully vetted coaches and childcare professionals – with flexible services designed around your requirements.