"After working with First Step Sports Group for various cycle sessions over the years, we knew the service we would receive would be outstanding. There is always somebody over the phone to answer any queries I have, and bookings are processed quickly and efficiently."

Tracey Cowap
PE Coordinator/HLTA
The School
Bellfield Primary School has been utilising the services provided by First Step Sports Group since 2012, assisting them in being a competitive school in the local area.
Their Sports Premium Funding has been used to introduce Modeshift Stars. The scheme recognises schools that have shown excellence in supporting cycling, walking and other forms of sustainable and active travel.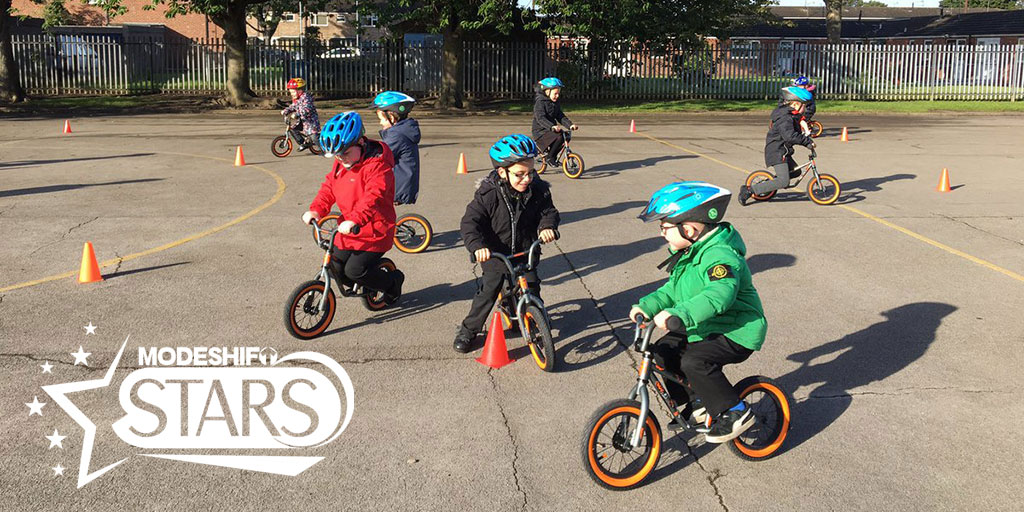 The Challenge
The school wanted to ensure they were providing a wide variety of different/unique activities across the school. It was also important that the school was able to provide the children the confidence to ride a bike, get active and become independent.
The Solution
By utilising First Step Cycle, the school was able to showcase their commitment to improving the safety of their pupils.
To involve the whole school, Bellfield Primary School also held a be safe, be seen competition which the whole school was able to participate in during the Summer. To involve the whole community, leaflets/letters were sent out to residents to encourage more parents to travel actively and reduce the number of cars on the roads around the schools.
The school has already seen an improvement in the number of children coming to school on their bikes regularly and wearing their helmets that were provided by First Step Sports.
The Result
"All the staff are very approachable and easy to work with when they are attending the school to deliver sessions. The coaches are very skilled and able to deal with the varied needs that our school has. We have a great working relationship with First Step Sports Group which has been ongoing since 2012 and will do for future years to come"

Tracey Cowap
PE Coordinator/HLTA